The cubs take part in many activities that work towards badges – when they are awarded one, please sew it onto the uniform in the position outlined below.
We actively encourage Cubs to do badge work at home.Just let a Leader know, so we can find the best time for them to come in and show us what they have done, at our weekly meetings.
Most of the information about what needs to be done to achieve badges, is in the Cub Powerpack Book, something that your child will receive as they start out in Cub scouts, but if you prefer you can click here for all the information you need.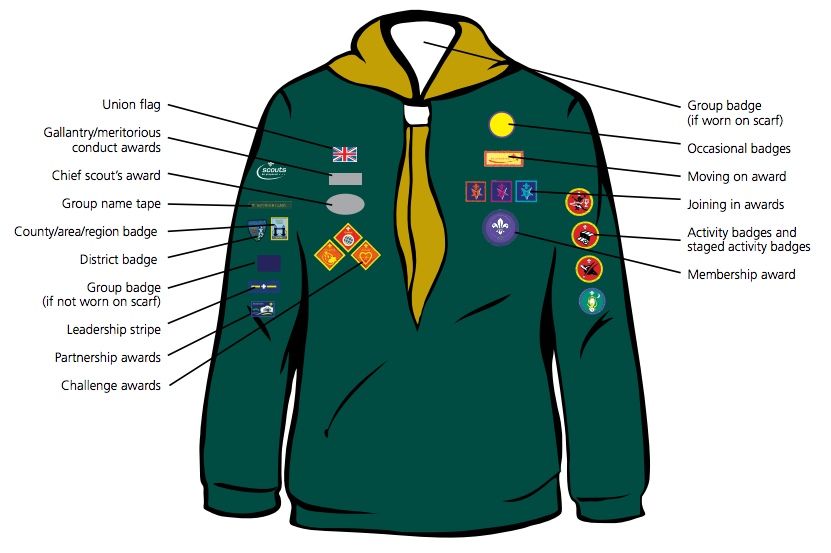 More information about the badge scheme can be found on the scouts.org.uk website.